Diabliss has now extended this innovation to Herbal Waters.  Diabliss Herbal Waters have been launched to help consumers with their general health and wellness and to help them manage various disorders.
Diabliss has pioneered the patent pending BH2O (B = Biologically Available Form, H2O = Water) technology to provide beneficial components found in traditional herbs and spices in a very pleasing, 100% water format.
Diabliss is a Chennai-based, Indian company with decades of experience in herbal systems and deep knowledge of the exclusive use of food-based herbs and spices to address multi various aspects of health and wellness. This is the corner stone of Diabliss' capabilities.  Diabliss was the first to introduce a low GI cane sugar that diabetics can also use safely.  Today thousands of satisfied consumers from all parts of India and from other Asian countries, North America , Africa and GCC are consuming Diabliss low GI products in a safe and effective manner.
Diabliss continues to leverage in-depth knowledge of the Indian herbal systems with a modern scientific approach of testing, development, clinical trials and safety evaluations, resulting in a range of products that deliver unparalleled benefits to our consumers.
Diabliss's range of products are designed to address various health problems such as Diabetes, Immunity Health, Digestive health, Hypertension Management, Thyroid Health, Liver Care, Skin Care, Hair Care and many more. These are some of the most important human health challenges facing the world today. Our core philosophy stems from the age old saying: "Food is Medicine and Medicine is Food".
Diabliss An Overview
What if diabetics could enjoy food without limitations? Diabliss saw the potential to find a sweet solution to this bitter problem. An innovative herbal mixture was created that miraculously reduced the glycemic index of cane sugar from 65 to less than 50! Thus, the world's first low GI sugar was born in India – a nation with an unapologetic sweet tooth. Diabliss diabetic-friendly sugar empowers diabetics. With Diabliss, they can prepare their favorite sweets and meals at home so no food is off-limits! Rigorous product testing and development has been undertaken to ensure product efficacy on the lines of pharmaceutical companies. Diabliss stands by its comprehensive human clinical trials that are carried out under the guidance of trained medical professionals. It also follows ISO 22000-based manufacturing processes and systems.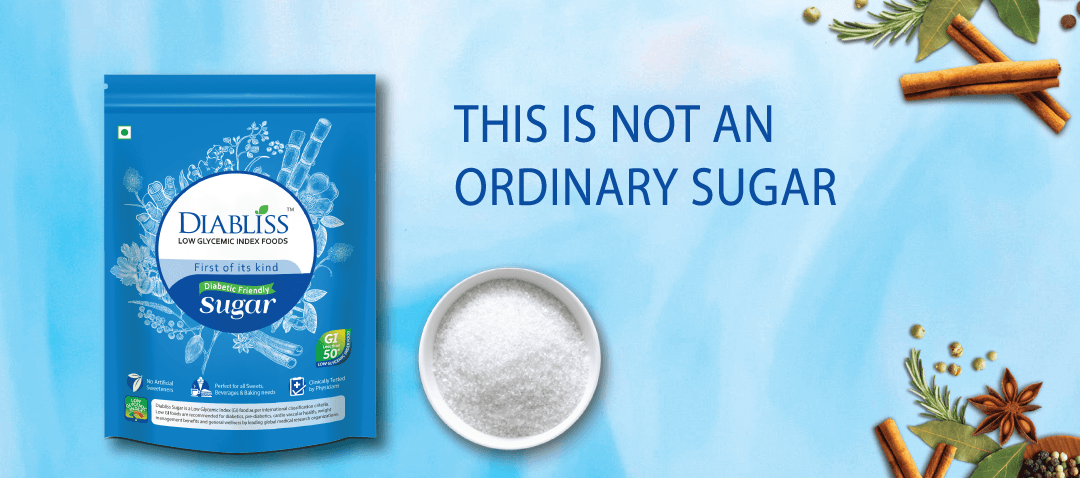 We are Diabliss
Giving diabetics, prediabetics and your entire family the freedom of choice through our low GI products.
Made from All Good Things
Until now, diabetic-friendly sugar substitutes came with significant health risks and a bitter or chemical-like aftertaste. Not anymore. Diabliss presents the world's first low GI Sugar for diabetics. Made with herbs known for helping diabetics, Diabliss products come to you after a decade of rigorous research, clinical trials, and encouraging reviews from customers and institutional buyers. Diabetics, pre-diabetics, and everyone else can enjoy the sweetness of life without adverse consequences on health.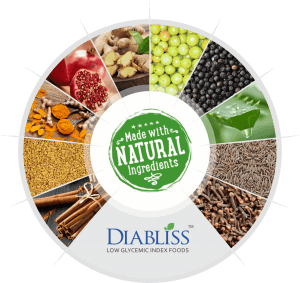 THE DIABLISS STORY
Living with diabetes is living with restrictions. For many, parting with sugar is like taking monastic vows. But what if diabetics could eat anything and not feel guilty about it? This is one burning question that gave Diabliss Inventors many sleepless nights.

Marketed under the brand name Diabliss, the Low GI Goods can be used to prepare everything that was considered "off-limits" to diabetics. Diabliss products are good for Diabetics, Pre-Diabetics and for General Health & Wellness.
Team Members
Meet the People who make it happen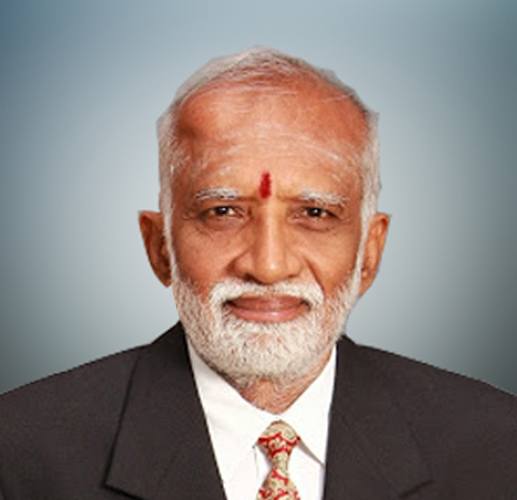 MR. V.R. RAMANATHAN
CEO, MANAGING DIRECTOR
MR. SHIV VALLABHANENI
CHIEF OPERATING OFFICER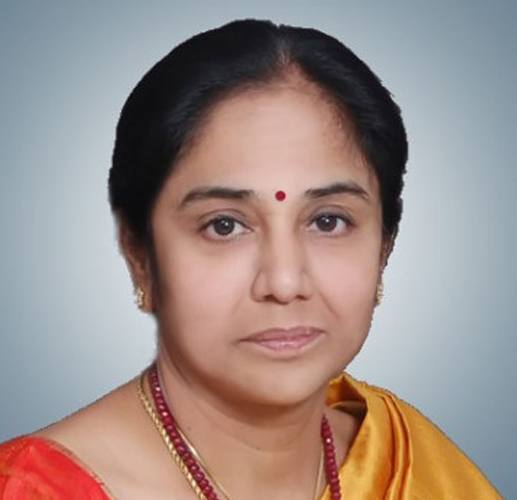 DR. V. RAJALAKSHMI
CHIEF TECHNOLOGY OFFICER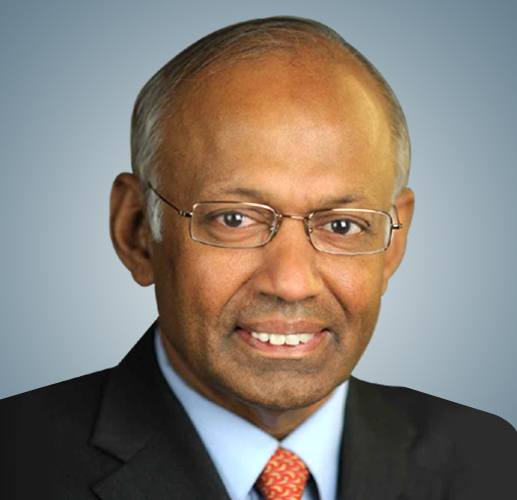 DR. ARUN CHOCKALINGAM M.S, PH.D ,FACC, FAHA
ADVISORY BOARD MEMBER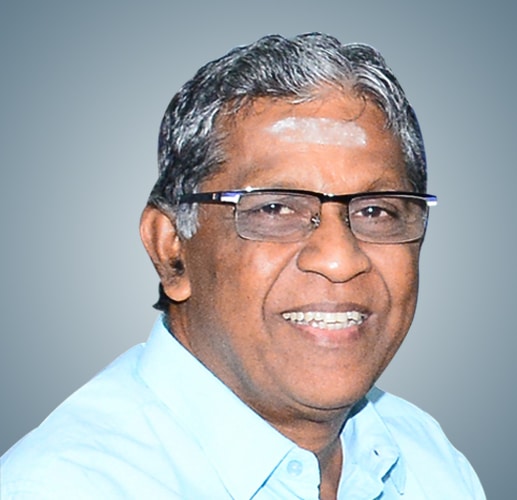 DR. VENKAT MANOHAR PH.D
ADVISORY BOARD MEMBER